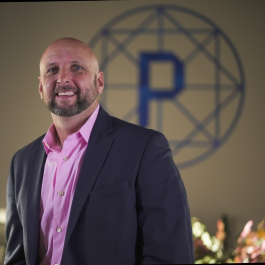 Steve Edwards is the founder of Premier Virtual, an innovative company helping businesses host
successful virtual hiring events, meetings and career fairs. After four years of jumping out of planes in
the elite 82nd Airborne Division of the United States Army, Steve entered the world of job fairs. He
quickly noticed an emerging trend, In-person hiring events were getting less and less engaging. With
decreased engagement the companies were struggling to hire and retain top talent and this inspired
Steve to create a solution and he did just that with Premier Virtual.
He regularly speaks on workforce culture and how to keep and retain top employees and his company
has been named several times as a top company to work for in Florida. He is a graduate of FAU.
Not only is Steve the founder of Premier Virtual, he is also a loving husband a father to two boys that are
5 and 8. Family first is his motto and everything he does at work is to better his family life. With all this,
he is the host of the podcast, "Weeding Through The BS, and is in the process of writing his first book
mentoring people to follow their dreams (Weeding Through The BS – The challenges of a Tech
startup)….