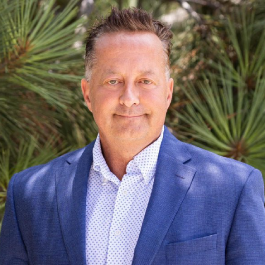 Sean Shea is the founder and CEO of ViB, a B2B software company that uses a proprietary community-based model to provide high-quality leads for technology companies.
Shea ventured into entrepreneurship when he was an IT salesperson. As a natural in creating demand, he took lead generation into his own hands; he created a first-of-its- kind editorial platform, Virtual Strategy Magazine in 2008, to build a nurtured tech community that eventually became the ViB Community.
Today, ViB stands strong with a community of over 10 million IT decision-makers, which are delivered as targeted leads through an ecosystem of demand generation solutions. ViB has generated hundreds of thousands of new opportunities for clients, with revenues doubling year on year since 2019.

As an avid philanthropist, Shea leads the ViB team to partner with organizations such as the Homeless Coalition of Palm Beach County, the Addiction Recovery Coalition and The Bucket Ministry, where Shea also serves as a board member. ViB has donated over $200,000 to bring clean water to the Kibera slum in Nairobi, Kenya. The company also runs a Pay it Forward program, allowing employees to volunteer their time every month during work hours to make a positive impact on society.