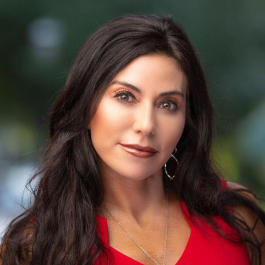 Joy McAdams' passion is to help healthcare practices thrive, not just survive. Her career started 23 yrs ago working for NBC television. It was this first job, that introduced her to a wide variety of industries. It also grew her love for video communication. She quickly was drawn to the healthcare industry and saw its need for growth in marketing. Along the way the social media world quickly became a key part of communication. Joy not only understands social media, but leads in this field.
She is a LinkedIn Influencer that has built a community of over 250,000 followers and reaches 2 million viewers per month. She has spent the last 14yrs teaching medical practices how to grow their practice through relationship building in the medical community and social media content.
Joy, also entered the world of endurance sport in 2019 and has since competed in 3x Ironman World Championships and ran the double crossing of the Grand Canyon. She is the host to the top 10% most shared globally Waterfall Racing Podcast which interviews the most elite athletes in the endurance world.
As a mom to 5 she stresses the importance that lessons are "caught" not "taught". Don't tell your kids they can achieve their dreams…. SHOW THEM!