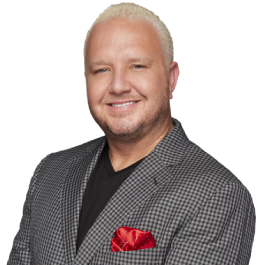 Raised in a trailer park with no clear path to success, kicked out of high school multiple times, and faced with becoming a father in his teens, Jayson Waller is the definition of a "true underdog." He harnessed those underdog instincts to build three companies (two from scratch) into multimillion-dollar enterprises with his most recent venture, POWERHOME SOLAR, skyrocketing toward becoming a billion-dollar business.
Today, POWERHOME Solar has 2,200 employees, and Waller is a prominent leader in the solar industry, even participating in a 2020 roundtable discussion on solar energy at the White House. In the last decade, the solar industry has experienced an average annual growth rate of 42%, and Waller's work has helped drive the growth. By 2024, there will be on average, 1 solar installation per minute, according to the Solar Energy Industries Association (SEIA). The U.S. Bureau of Labor Statistics estimates that solar installers will be the nation's third fastest growing job from now until 2029.
Waller can be seen as a guest judge on the business pitch show, "2 Minute Drill" on Bloomberg TV, and also on "Office Hours," which airs on the same network. His self-made success comes from hustle, heart and toughness. His new book "Own Your Power" has earned best seller recognition on Amazon, the Wall Street Journal  and USA Today, and describes eight lessons he's learned along his remarkable entrepreneurial journey. He is always looking forward, evolving himself and his businesses while sharing his path and insights to success. He is a big believer in paying it forward and supports many charities. His podcast True Underdog has achieved a ranking of No. 3 among Apple entrepreneurial podcasts.