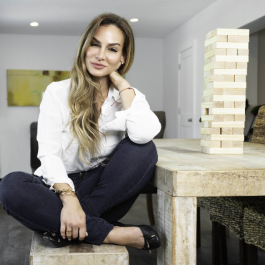 I'm Cristie Besu, Registered Nurse, Sports Nutritionist, former figure competitor, founder of Eat Me Guilt Free, and fierce advocate for the freedom of human expression.
I stand strongest when the voices of the marginalized are suppressed by societal inequalities. The passion to help others stems from my personal journey and family history, which has always been about struggle yet perseverance, even in the face of insurmountable obstacles. Since a young age, I was taught to express myself, and because of that I knew I HAD to write my own story, regardless of how difficult it might be.
My career began as an ER nurse, a natural fit as I've always had a passion for fitness and health, and helping others "figure out their bodies". After 9 years, I left the ER to focus on providing my nutrition clients with more of my time and to launch Eat Me Guilt Free.
As a human focused on the betterment of society, health and nutrition – that same passion that drove me as an ER Nurse remains the same, if not higher, as I now apply it to a broader universe of people that deserve to not be limited with their personal freedoms.
The challenges include equality for women entrepreneurs and female sexuality – which in turn fuels the freedom for human expression. The implications of this are monumental, and once again, I'm just getting started.