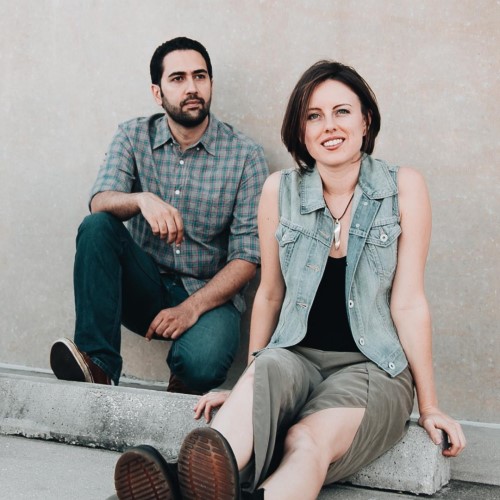 Sometimes we are connected by an invisible string, at least it feels that way with Indigo Dreamers. Coming from different corners of the world, Jamie, a South Florida native, and Pouya Pourtahmasbi, an Iranian transplant, serendipitously met while studying music at Florida Atlantic University. It didn't take long for a musical spark to ignite between the two as they collaborated on music projects and exchanged thoughts on life. After graduation, the two produced an EP for four of Jamie's songs in addition to exploring the south Florida music scene, playing shows at various venues alongside percussionist Reza Filsoofi. In 2014, Jamie won the iTunes Music Festival Competition for her song "Blue", which inspired a new record. She employed the help of Pouya to produce, arrange, and play bass once again, but this time it would be a more arduous adventure. Three years later they conceived their debut album Lessons of Blue, a story of the joys and pain of maturation. On this record the duo tenderly weaves together the past with the clarity of the present in a unique blend of rock, pop, R&B, and orchestral sounds. The album never falls short of heartfelt lyrics, soaring vocals, unique use of the bass, and crafted arrangements. Indigo Dreamers first single "Blue" premiered on AXS and their second single Feeling Good premiered on PopDose, both with great response.
Indigo Dreamers continue to perform in the South Florida area with Reza Filsoofi and guitarist/singer Austin Mann and recently opened up for Dar Williams and Shawn Mullins at the Broward Performing Arts Center. They are getting ready to release a new single titled "Marriage of Sound", which highlights the unity of artists who are separated by geographical and political borders. They also put out weekly videos on YouTube of their favorite covers.
To learn more about Indigo Dreamers and see where they are playing next, check out their website www.IndigoDreamers.com and follow them on Facebook, Instagram, and YouTube at @IndigoDreamers.com.