Dr. Deborah Donnelly-McLay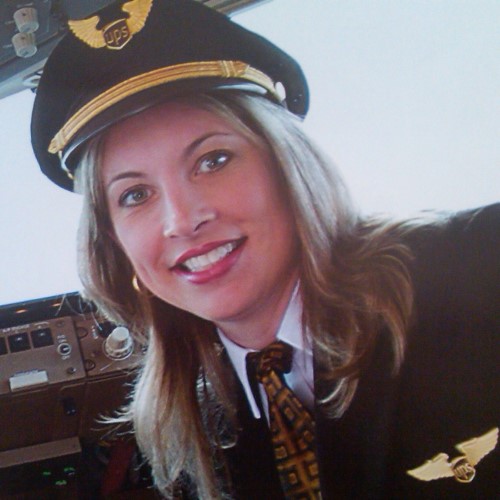 Dr. Deborah Donnelly-McLay has been involved in the aviation industry for over 25 years. She is currently an international Boeing 767 airline Captain with United Parcel Service. Her background and experience in aviation include many diverse roles, including: Flight Attendant, FAA Certified Flight and Ground Instructor, FAA Certified Check Airman, Flight Simulator Instructor, Flight Engineer, LOSA Observer and Airline Transport Pilot. She is proud to have been awarded the UPS Crewmember of the Year Award in 2012. She was also selected as safety observer in the UPS Line Operations Safety Audit (LOSA) program.
Dr. Donnelly-McLay has been able to utilize her experience and education in aviation to lead the Harvard Pilot Health Survey and other research studies involving aviation and environmental health issues, including the Harvard Carbon Dioxide/Flight Simulator Study and the Harvard DNA Damage/Radiation Study. She has published research papers with her team at Harvard University at the T.H. Chan School of Public Health.
Recently, she presented her aviation research at MIT/Molecular Frontiers Science Symposium in November 2018. She also works with the Royal Swedish Academy of Sciences and Nobel Academy, with a program to promote science for children in conjunction called Molecular Frontiers, where she serves on the Strategic Board, alongside 11 Nobel Laureates in the Sciences. This program promotes science interest and education for children worldwide, including third world countries and has the Nobel Laureates as mentors.
In her community, she has been promoting career development at local schools. By being a member of the local Rotary Club in Boynton Beach and the YMCA, Dr. Donnelly-McLay is proud to serve as a mentor and role model to many in the STEM career fields. She is very involved in education programs to promote STEM (Science, Technology, Engineering and Math) education for children and especially females.  She is involved with Women in Aviation International, as one of the representative for UPS annually. She is a member of the Ninety-Nines group for female pilots.
She is an Associate Professor in the Department of Aeronautics at Embry Riddle Aeronautical University Worldwide in the Graduate and Undergraduate programs of Aeronautical Science. She is also a professor at Everglades University in Boca Raton, FL, teaching both Graduate and Undergraduate classes in the Aviation Science Program.
Dr. Deborah Donnelly-McLay's educational background includes: Education EdD Organizational Leadership, Nova Southeastern University,  2018 ALM History, Harvard University, ABT, 2018, MAS Aeronautical Science, Embry Riddle Aeronautical University, 1998 BS Aeronautical Science and Technology, Thomas Edison State College, 1995.