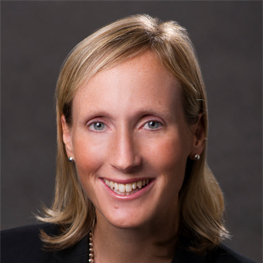 Bridget Akinc is the CEO of Building Impact, a nonprofit organization that harnesses the power of volunteering to address complex social issues. Akinc joined Building Impact in 2017, after teaching entrepreneurial marketing at MIT and Boston College, where she co-created a new minor for Managing for Social Impact.
Akinc began her career in business as a consultant in the information technology practice at the Boston Consulting Group. She went on to lead teams focused on technology enablement and go-to-market strategy for high-growth Silicon-Valley based software companies like BEA Systems. Prior to entering academia, Akinc led a retail company operating in 14 states.
Akinc has maintained a strong connection to education, ever since earning her teaching certification in the state of New Jersey. She served on the Board of the Lynch Leadership Academy and the Bessie Tartt Wilson Initiative for Children, and as the founding CTO of The New Teacher Project.
Akinc earned an undergraduate degree in education policy at Princeton University in 1998, and a graduate degree from the MIT Sloan School of Management in 2013. She continues to teach courses in entrepreneurial marketing at BC and "Leading with Impact" at MIT. In her free time, Bridget can be found on the sidelines of her kids' games or chasing squirrels with her dog Sunny.