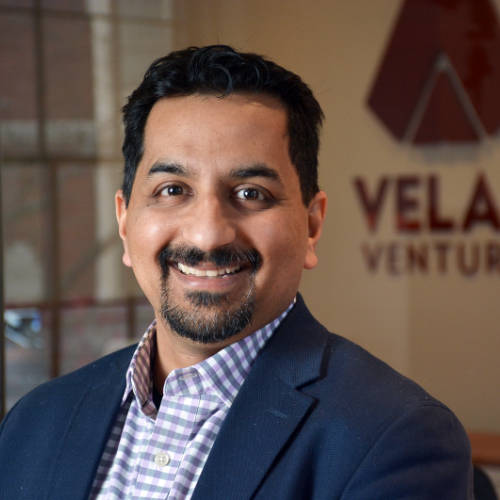 Karthik along with his brother Guha Bala co-founded Vicarious Visions in 1991 while both were in high school. VV has since grown to become an industry-leading game developer, helping to shape popular culture around the world. In 2005 Vicarious Visions was acquired by Activision|Blizzard (NASDAQ: ATVI). Over the years, VV has developed multiple billion dollar franchises including Skylanders & Guitar Hero as well as garnering critical acclaim include the prestigious BAFTA award, Nickelodeon Parent's Choice, and numerous Game of the Year awards.
After leading Vicarious Visions for 25 years, with a history of innovation the brothers transitioned out of the company to become entrepreneurs again. Karthik & Guha formed Velan Ventures, an innovation investment company to support and grow new startups focused on video games and game technologies that could have broad impact in the world. Held with the belief that video games have the power to have a lasting positive impact on the world, Velan Studios was formed with a focus on developing experimental new concepts that can have breakthrough potential. Both companies are headquartered in historic downtown Troy, NY – which is quickly becoming a vibrant game cluster in NY State. Both brothers enjoy mentoring entrepreneurs and start-up ventures. They were honored as Rensselaer Polytechnic Institute's "Entrepreneurs of the Year" in 2013.
Karthik holds degrees in Computer Science and Psychology from Rensselaer Polytechnic Institute, and an MBA from the MIT Sloan School of Management.